Thank You! For taking the time to consider our firm for your auction and appraisal needs. We provide a local, turnkey service from the listing, to marketing, and all the way through the transaction to settlement; we handle it all from start to finish. We provide our services to a broad array of bidders that are just a bid card, call, or click away, giving us maximum exposure and getting maximum returns for your assets. We have conducted our auction & appraisal business on a full time basis for the past 30 years, and as a full service auction company having held hundreds of live auctions we know the auction business.
We have taken advantage of new technology and have used computers in our auctions for years; we established an on-line presence with www.tomsauction.com to promote our live auctions and to house our on-line store. We further increased our on-line presence with the addition of on-line only and on-line with live auction ending auctions offering you the best of both worlds.
Tom is a valuation consultant, Virginia auctioneer #1045 a certified personal property appraiser, he is a long standing member of the Certified Appraisers Guild of America, C.A.G.A., and has earned the MPPA, (Masters) GPPA, (General) GPPA-M (General W/Machinery & Equipment) and has completed the AARE, Accredited Auctioneer Of Real-Estate. Toms most recent accomplishment was the completion of the three year course at the Indiana University to receive CAI designations offered by the National Auctioneers Association Educational Institute. We have always made an effort to take advantage of any education available to keep us on the cutting edge in our industry.
Tom is a member of the Virginia and National Auctioneers Associations, has a good work ethic, and plans to work harder and smarter for you.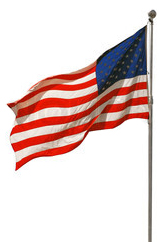 Thank you for visiting our website.
IN GOD WE TRUST
Tom and Doll
Desire to provide professional, honest and courteous auction and appraisal service at a fair price. No one will work harder or smarter for you. Let us put our experience to work for you! Let us sell for you: your house or mine, remember we also buy one piece or an entire estate.
T & D ENTERPRISES T/A TOM'S AUCTIONS & APPRAISALS FORMERLY THE FRANKLIN AUCTION HOUSE
TOM PERRY CAI, C.A.G.A. MPPA,G.P.P.A.,GPPA-M, AARE VAAR 1045
Telephone: Local # 757-539-2498 | cell # 757-617-9647